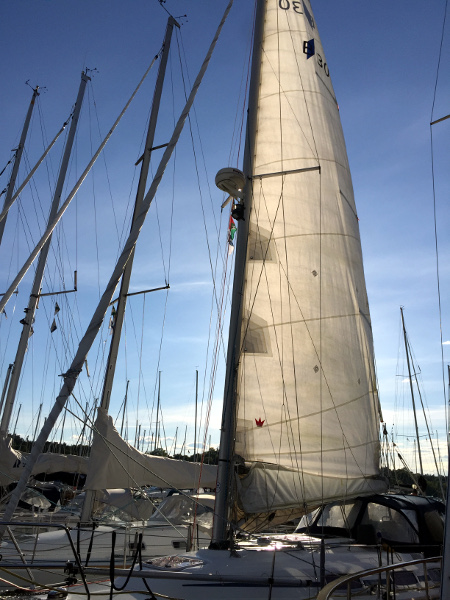 Today the mainsail got a long overdue wash. A weak bleach (chlorine) solution and a sponge did the trick. There was a decent buildup  of green mold, from rain water being trapped in the folds of the sail. Most of it came off, although, some areas still have a slight green hue. Black mold spots also came off, except for the mold that appears to be trapped between sheets of Dacron (where the sail is reinforced). Never the less, it will be more enjoyable and less embarrassing to hoist sails, this season.
Frognerkilen

Latitude: 59° 54.699 N
Longitude: 10° 42.102 E


Click chart to view larger scope, or here for an even larger scope in a separate window.

---

Chart data ©Kartverket.