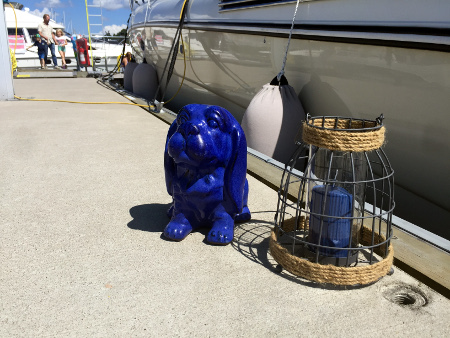 Common decency prevented me from taking a picture of this boat. It would have been a great picture too, because there was a spectacular ornament explosion aboard. Some of it spilled over to the pontoon though, so I contented myself with taking a picture of it.
Son

Latitude: 59° 31.409 N
Longitude: 10° 40.937 E


Click chart to view larger scope, or here for an even larger scope in a separate window.

---

Chart data ©Kartverket.