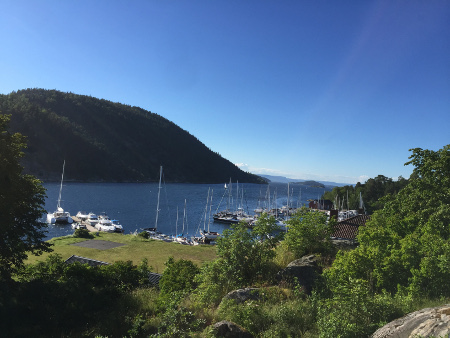 After a couple of attempts we finally scored a spot, long-side, on a stretch of dock reserved for yachts above 45′, but still.
Oscarsborg

Latitude: 59° 40.641 N
Longitude: 10° 36.293 E


Click chart to view larger scope, or here for an even larger scope in a separate window.

---

Chart data ©Kartverket.