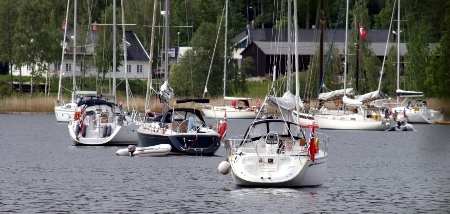 Our favourite anchorage. A well protected and popular bay, spacious enough to comfortably accommodate a large number of boats. The seabed is mostly mud and offers secure hold for the anchor. The exception is a rocky patch in the middle of the bay (4 meter – area).
We have observed boats dragging in the morning after laying safely all night in windy conditions. I suspect their anchor barley touched the bottom. Come morning, the waves from boats leaving must have jerked their anchor loose. Anyway, most of the bay is 10 meter deep, so we always let out 35 meter chain.
Should you feel the need to stretch your legs, or be desperate for supplies, then Sætre with a few shops and 1 (one) half decent pub is a 45 minutes walk along 'kyststien'.
Sandspollen
Latitude: 59° 40.004 N, Longitude: 10° 34.828 E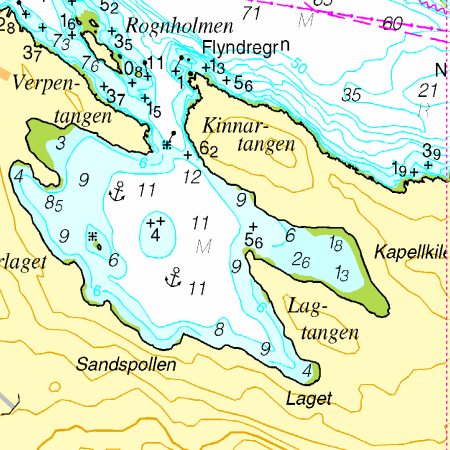 Chart data ©Kartverket.
Click chart to view larger scope, or here for an even larger scope in a separate window.
Marinogram source
yr.no