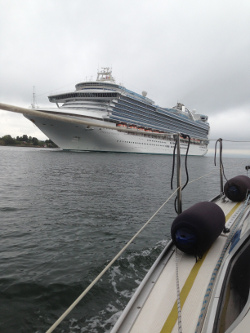 It's time for the annual boy's weekend at a friend's cabin. It is only an hour away along the tarmac, but I obviously opted for the nautical rout. It is slower and a long detour around a peninsula, but still preferable..
Dyna

Latitude: 59° 53.682 N
Longitude: 10° 41.43 E


Click chart to view larger scope, or here for an even larger scope in a separate window.

---

Chart data ©Kartverket.