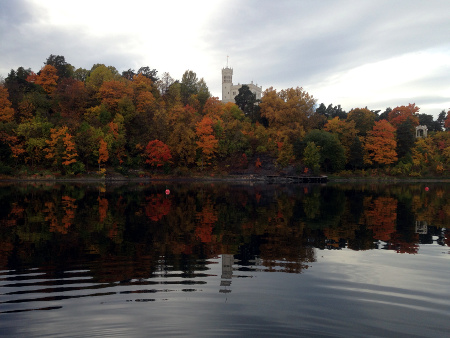 Yet an other windless afternoon (the waves in the picture is from the photographer walking out on the pontoon). So instead of sailing, our new in-line dehumidifier's wet-air outlet got installed. A season-appropriate task, I think.
Dronningen

Latitude: 59° 54.575 N
Longitude: 10° 41.701 E


Click chart to view larger scope, or here for an even larger scope in a separate window.

---

Chart data ©Kartverket.