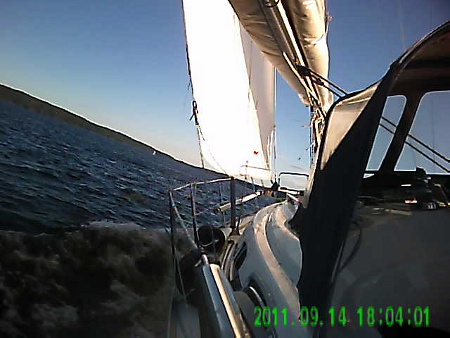 Afternoon solo sailing down Bunnefjorden, the maritime version of a blind alley. This afternoon in moderate to fresh breeze. At one point the chubby little cruiser made 7.2 knots close hauled.
Bunnefjorden

Latitude: 59° 48.418 N
Longitude: 10° 43.244 E


Click chart to view larger scope, or here for an even larger scope in a separate window.

---

Chart data ©Kartverket.