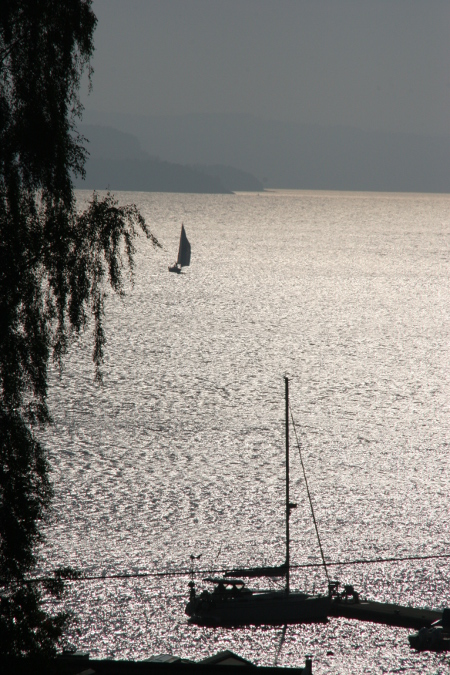 We intended to spend a night at Refsnes Gods, and figured it would be fun to arrive by sea. My worries about the shallow water around their pontoon-dock was swept away by assurances that larger sailboats had visited in the past. We struggled a bit in the windy conditions, as we moored to the pontoon. However, the next day was supposed to be calmer, even so, I broke out the heavy duty mooring lines.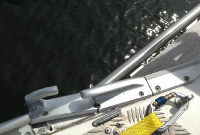 Next morning Ventulus and the pontoon was engaged in a crazy asynchronous dance, that had apparently gone on for a while. I cant blame the weather-man, the wind was calmer, but from the opposite direction, and with that came waves amplified by the shallow beyond the pontoon. The pontoon did not do much in breaking the waves either, more like encouraging them. The damage: a torn apart fairlead and a bent out of shape bow-ladder.
Refsnes

Latitude: 59° 26.6361 N
Longitude: 10° 36.4033 E


Click chart to view larger scope, or here for an even larger scope in a separate window.

---

Chart data ©Kartverket.