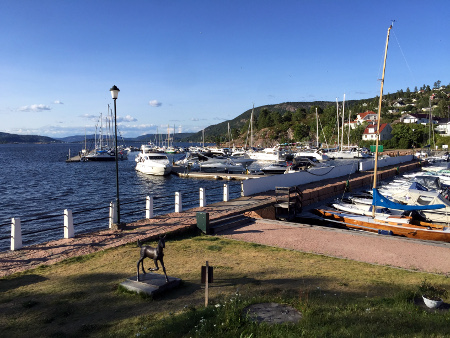 Holmsbu has become the second 'must' stop on our summer cruise. I might have mentioned a certain shrimp sandwich in earlier entries. In fact, I was planing to take a picture for the blog, but the moment the sandwich was placed in front of me, my brain switched from blog mode to eat mode. Maybe next time…
Holmsbu

Latitude: 59° 33.67 N
Longitude: 10° 25.497 E


Click chart to view larger scope, or here for an even larger scope in a separate window.

---

Chart data ©Kartverket.