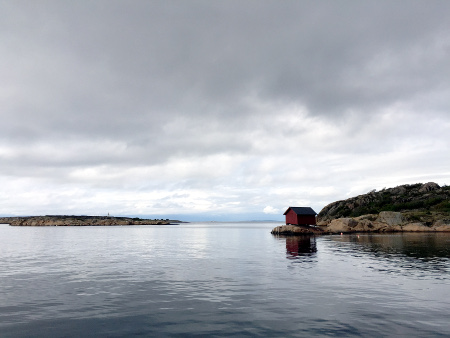 When we set out it was miserable weather. When we arrived the rain had cleared and later it turned into a beautiful evening at this charming old fishing-boat harbor.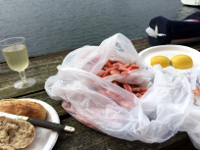 The charm-scale peaked when the "harbor-master," an old guy that oversaw the disused fishing-boat dock, gave us a load of freshly caught shrimp.
However balance was soon restored. A westerly wind will send waves into the bay and beat the boat against the dock. This we learned during the night.
Papperhavn

Latitude: 59° 6.282 N
Longitude: 10° 50.543 E


Click chart to view larger scope, or here for an even larger scope in a separate window.

---

Chart data ©Kartverket.