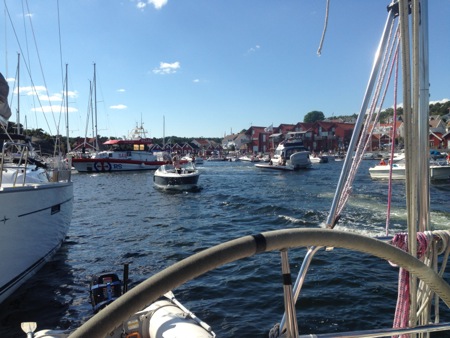 It is our first visit to Skjærhalden. It works better as stop on our way to Koster than Strömstad  does. It is a nice place too, but much too busy, at least on this day. There was a constant onset of day-cruisers, very considerately entering the harbor at low speed, and not so considerately leaving a large wake on the way out, soon after. As if not finding a space to tie-up, wiped the consideration off them.
Skjærhalden

Latitude: 59° 1.482 N
Longitude: 11° 2.481 E


Click chart to view larger scope, or here for an even larger scope in a separate window.

---

Chart data ©Kartverket.