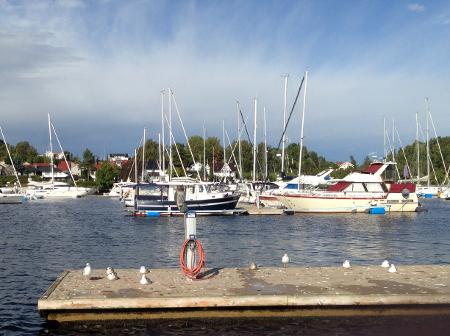 On our way, between overnight stops at two of our favourite anchorages, we realized we had forgotten to top up our water tank before we left for this weekend cruise. So we snuck into a berth and filled up, in Vollen marina. On the outermost end of the pontoon encircling the marina somebody stuck a rubber owl on the water post, evidently to keep the seagulls company. Or is it broken..?
Vollenbukta

Latitude: 59° 48.563 N
Longitude: 10° 29.333 E


Click chart to view larger scope, or here for an even larger scope in a separate window.

---

Chart data ©Kartverket.