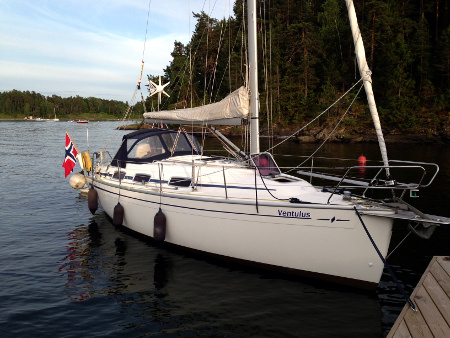 I spent a fine summer evening with colleagues at FB1860's private port at Ostøya. It is private; you need to be member, so I am not going to talk it up more. Those of you that do not have access, may take comfort in the fact that this must be one of the most mosquito infested spots in Oslofjorden, to such a degree, that the popular name for the place is 'Mosquito Bay'.
Ostøya

Latitude: 59° 52.595 N
Longitude: 10° 34.6104 E


Click chart to view larger scope, or here for an even larger scope in a separate window.

---

Chart data ©Kartverket.