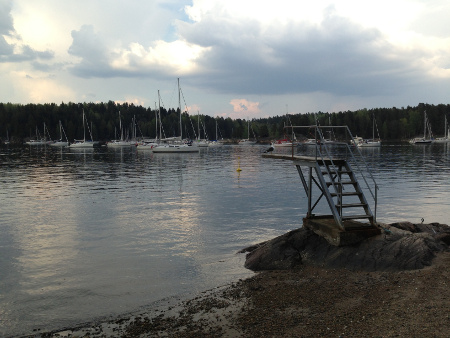 First sailing of the season was to Sanspollen, no surprise there. When we arrived the day before the place was deserted (17th of Mai, the Norwegian constitution day). But on this day everything was back to normal.
Sandspollen

Latitude: 59° 40.004 N
Longitude: 10° 34.828 E


Click chart to view larger scope, or here for an even larger scope in a separate window.

---

Chart data ©Kartverket.