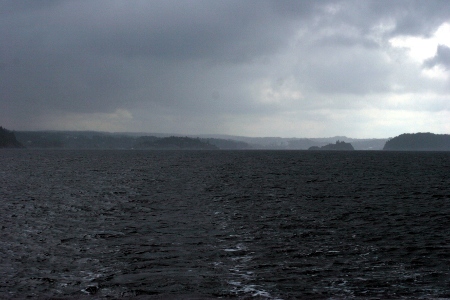 Our last stopover on this summers cruise was Son. Since it rained for the duration of our stay, all I can offer is this picture of us leaving Son and the rain behind.
Sonstangen

Latitude: 59° 31.541 N
Longitude: 10° 39.214 E


Click chart to view larger scope, or here for an even larger scope in a separate window.

---

Chart data ©Kartverket.